Mark Dominus and Ben Orenstein are Recurse Center residents
We're excited to announce that Mark Dominus and Ben Orenstein will be in residence at the Recurse Center this spring and summer!
If you'd like to work with Ben, Mark or residents like them, apply to the Recurse Center.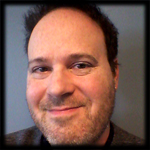 Mark Dominus will be in residence from 4/20 – 4/21 and 4/27 – 4/28. Mark has been programming in various capacities since around 1976. He is best-known for writing the 2005 book Higher-Order Perl, in which he adapted higher-order programming techniques widely used in Lisp, Haskell, and SML for use in Perl. His other achievements include setting up Time-Warner's first corporate web site, developing an online catalog, recommendation, and shopping system for Estée Lauder, and bringing "The Dysfunctional Family Circus" to the Web. Mark also loves Unix system programming, mathematics, and crocuses.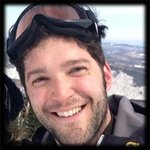 Ben Orenstein will be in residence from 7/20 – 7/24. Ben hosts the Giant Robots Podcast, runs Upcase, and co-created Trailmix.
He is a frequent teacher and speaker, and works at thoughtbot in Boston.