Team

Caroline Grand
Marketing & Operations
Caroline studied early modern literature in graduate school and has strong feelings about the Oxford comma. She has her motorcycle license and spent most of 2020 sailing down the east coast. In her free time, Caroline enjoys reading, cooking, riding her moped, and buying too many books.

Laura Woods
Career Facilitator
Laura studied history in college and subsequently spent time as a graduate student and instructor. After some time she decided that academia was not for her, but still loves reading and learning about American history. In her spare time she enjoys reading, cooking, and (more recently) exploring the city.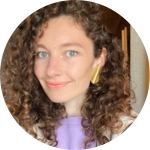 Liz Fitzgerald
Online Facilitator
Liz spent a bunch of years working in Learning and Development in Bay Area tech companies. Previously, she hopped around the world doing many different things like teaching English in Canada and Spain, fashion in London and Mexico, investment management research in Ireland, and scuba diving in Honduras. She studied English Literature in college and enjoys creative writing and theatre.

Mai Schwartz
Senior Facilitator
Mai is a poet whose interests have led to an eclectic career so far spanning HIV research and education, community organizing, oral history, and horticulture. Most recently, he led a job training program in sustainable land care for incarcerated people. Mai is excited about being part of the RC community and exploring New York with Rosie the dog.

Nicholas Bergson-Shilcock
Co-founder, CEO
As a life-long unschooler, Nick was lucky to have lots of freedom to direct his own education growing up. He fell in love with programming by fumbling around with BASIC on an Apple IIe and making silly adventure games in HyperCard. Nick wears many hats at RC, and even gets to occasionally program. Nick's primary hobbies outside of work are New York (its history, architecture, food, transportation, and everything else about the city) and learning Mandarin.

Rachel Petacat
Head of Retreat
Rachel studied journalism and creative writing in college and spent the next few years working in the fashion industry. She handles admissions and the retreat, and generally makes sure everything at the Recurse Center runs smoothly. Rachel is a life-long New Yorker and moonlights as a comic book writer.

Sonali Sridhar
Co-founder, Head of Recruiting
Sonali studied Interaction Design in college and worked in advertising for years before taking on the challenge of designing experiences at the Recurse Center. She now aims to create a Bauhaus for programmers. She's pragmatic and is excited by programming as a tool to implement great ideas.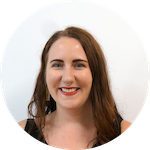 Sydney Lefevre
Senior Facilitator
Sydney spent several years working for a talent acquisition and advisory firm. Before that, Sydney worked in the medical devices sector, taught English in South Korea, and studied Anthropology. She plays violin, and was a dancer for several years in a professional folk dance company in Minneapolis. She enjoys biking, boxing, photography, and knitting. She also loves dumplings of all kinds.

David Albert
Co-founder Emeritus
Dave co-founded RC and worked here full-time until late March 2023. He remains a dear friend and on RC's board of directors. Read more about Dave's decision to leave.
Dave has been programming since he was a kid, but it wasn't until years after starting RC that he began to feel good at it. At RC, he writes software (in Ruby and JavaScript), prose, and works on making RC the best place to become a great programmer. In his spare time, Dave is an amateur pianist.