Career services
By joining the RC community you gain access to powerful resources for growing your programming career. Our dedicated career services team and tight-knit network of alumni are here to help with anything career-related, whether it's finding a new job or succeeding in your existing role. Once you join the community, you can use our career services no matter how far along you are in your career or how long it's been since your batch.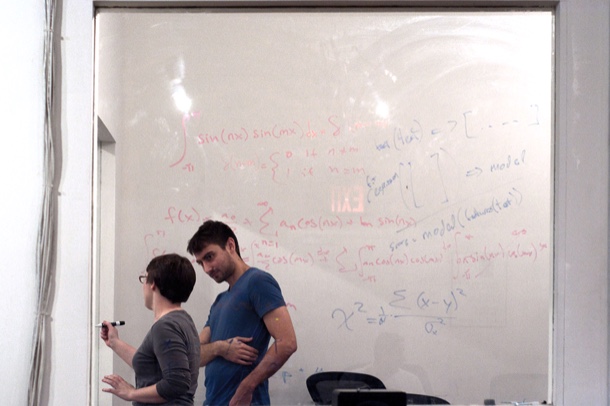 What we can do for you
The biggest thing we can do for you is help you get a programming job. We partner with companies to help them hire engineers, data scientists, engineering managers, and more. We've placed hundreds of Recursers at our partner companies, which range from small startups to some of the biggest tech companies in the world. We'll work with you to plan the timeline of your search and find jobs you're interested in. We know how frustrating it is to send in applications and never hear back. We eliminate this problem by sending personalized referrals to our partner companies on your behalf, which means you'll almost certainly get a response, and makes it much more likely you'll get an interview. Once you start interviewing, we'll help you prepare through mock interviews with experienced RC alums. After you have offers, we'll help you negotiate for the salary and benefits you want.
We work hard to learn what our partner companies are looking for so we can match you with the best roles for your skill set and interests.
Our partner companies pay us a fee if they hire you, so it's in our interest to be the best advocate for you we can be. This fee comes out of the company's recruiting budget, not your salary.
Our relationship doesn't end after you accept an offer. We're always here to help you get the most out of your job. We can help you negotiate raises and promotions, figure out your career goals, make your work more fulfilling, and resolve conflicts with coworkers and management.
Sometimes we won't be able to refer you to a company because your background and goals don't fit what they're hiring for (e.g. they might only be hiring in cities you don't want to live in, or only hiring people with more years of experience than you). Even if we can't refer you for many (or any) roles at our partner companies, we're happy to help with other aspects of your job search, like reviewing your resume, advising you about professional communications and negotiation, and helping you prepare for interviews.
Testimonials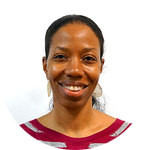 After working in software development for a few years, I had taken an extended maternity leave and worried that I would have trouble breaking back into the industry. The Recurse Center helped me gain the confidence to begin interviewing again. The support team at RC set me up with mock interviews and provided support through every step of the process, from the initial introductions with companies to salary negotiation tips.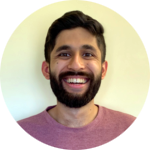 Coming from a self-taught background, I had a lot of reservations and worries about entering the industry. When it came time to start the job hunt, the Recurse Center alleviated a lot of the stress and anxiety around the process. Between helping me highlight my strengths as a programmer, introducing me to a number of reputable companies, and coaching me through technical interviews, the career services team worked hard to make sure I felt confident and well-equipped to land a job as a software engineer.
The power of a network
Being part of the RC alumni network is a huge boon to your career.
You'll have internal advocates throughout the industry, helping you get hired and succeed. Most RC alumni work as programmers, and we have alumni at companies all over the world. They're always trying to improve their workplaces, and due to the camaraderie of the RC community, in their eyes this often involves hiring more Recursers.
Beyond advocating for you at their workplaces, RC alumni are happy to give advice about technical problem solving, provide emotional support, and share their firsthand experiences of working at companies you're considering. You can ask a question about anything and get a thorough, helpful response, sometimes within minutes. It's hard to overstate how out of their way RC alumni are willing to go to help each other.
Being a part of a professional network like the RC community is invaluable. It gives you insider information, advice, and support for working as a programmer that's hard to find anywhere else.