Diversity and inclusion
Why diversity is important
There are many reasons why diversity is valuable, but there are two reasons why it is especially important to RC.
The first is that it reduces the harmful effects of stereotype threat. We want you to be able to focus on becoming a better programmer, not on being the only person like you in the room. The more diverse RC is, the easier it is for a greater range of people to do that. We focus on diversity so you can focus on programming.
Second, the primary educational value of RC is what Recursers learn from each other. A diverse range of experiences and perspectives is fundamental to everyone's ability to learn generously at RC. If everyone were the same, no one would have anything to learn from each other!
Given all this, it's unsurprising that RC has gotten better as our community has grown to include more women, trans people, genderqueer people, older people, younger people, parents, and people from a greater range of racial, ethnic, and socioeconomic backgrounds. Learn more about who comes to RC.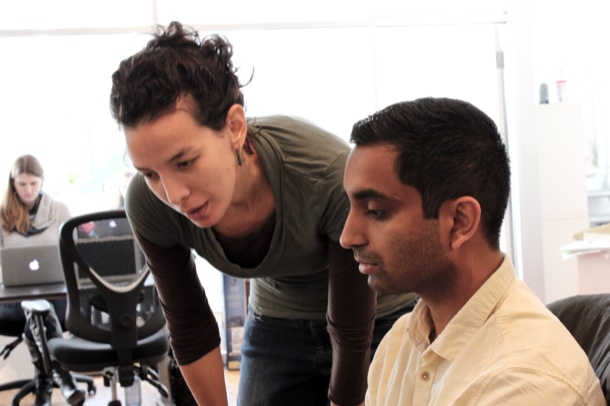 How we build an inclusive and positive environment
We have worked hard to build an environment that is not just productive and educational, but also supportive, friendly, and positive. As part of this, we have four lightweight social rules, including no feigning surprise, no well-actually's, and no subtle -isms. You can read more in our User's Manual.
We strive to make every batch as gender and racially diverse as possible, and how we determine batch capacity reflects these goals.
How we build diversity
Need-based living expense grants
The Recurse Center is free for everyone. To date we have disbursed nearly $1.7 million in need-based living expense grants for women, non-binary people, trans people, and people from racial and ethnic groups traditionally underrepresented in programming. We are happy that after needing to pause our grants program in 2020 due to the pandemic, we've restarted it with generous support from our alums: all living expense grants for new Recursers are now supported by alumni donations.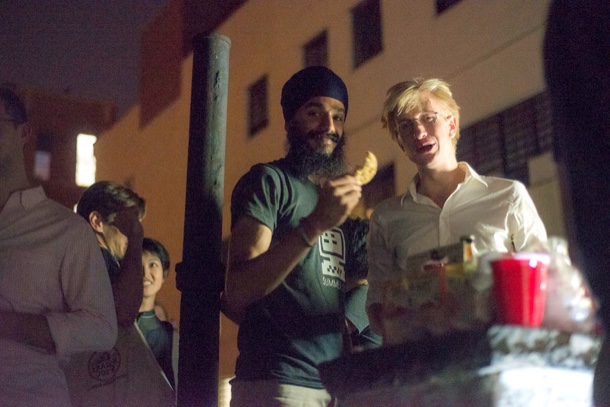 Eligibility
Our grants are available to people who identify as women (cis or trans), trans*, genderqueer, non-binary, Black, Latino/a/x, Native American, or Pacific Islander. Since the Recurse Center is free for everyone, the grants are intended to be used for living expenses during a batch.
If you are eligible and you cannot afford to attend RC without a grant, you may request one when you apply. You can use your grant for housing, food, childcare, or anything else you need during your time doing a retreat. For a 12-week batch you can request a grant of between $500 and $5,000. For a six-week batch you can request a grant of between $500 and $2,500.
Our grants are only for people who qualify and cannot attend the Recurse Center without this support.
Applying for a grant
The grant application process is included as a part of our retreat application process. If you request a grant and are accepted to RC, you'll hear from us with a decision about your grant a few weeks before the start of your batch.
Please note: We nearly always receive more grant requests than we can fund, and are rarely able to fund last-minute grant requests. It's possible that we may not be able to fund your grant request or fund the full amount that you request. If you're accepted to RC but your grant request is denied or only partially fulfilled, you may defer to a later batch which still has an open grants budget or opt to do a shorter batch.
Receiving your grant
You'll receive an email from us on the first day of your batch with instructions for how to receive your grant. Please note that you are responsible for declaring and paying taxes on your grant.
In the event that you aren't able to finish out your batch or if you end up not needing the full grant amount, please let us know proactively and consider returning all or part of your grant so that someone else can attend RC.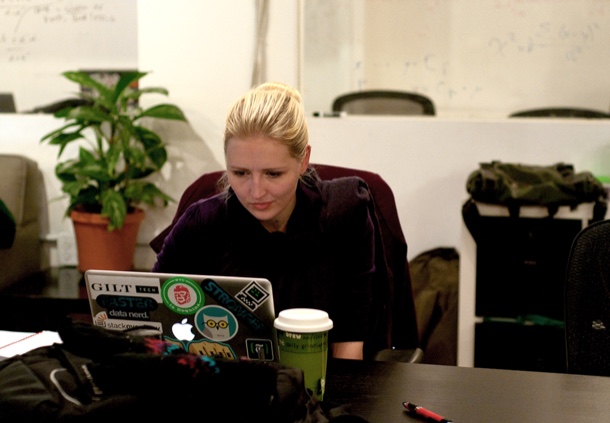 Our admissions process
Our admissions strategy is to encourage as diverse a pool of applicants as possible, and then hold everyone who applies to the same standard. We do not have different admissions criteria or standards for people from underrepresented groups. No one has ever been denied admission to RC in the name of improving diversity. We accept every person who applies who we believe would benefit from and contribute to RC.
Grant requests are hidden from interviewers, and are not taken into consideration during our admissions process.
We're always trying to reduce bias in our admissions process. For example, we generate a random pseudonym for every person who applies. Rather than seeing names like "José Smith" and "Kimberly Lin" while reviewing applications, we see names like "Croissant Wave" and "Representative Mint", which helps us reduce our unconscious bias when forming our initial impressions.